If you have already got the winning idea for a new mobile app that is going to somehow change the world or level up your business, and you are on a stage when you should trust a company with your app development, then you are on your right way. Mobile application development has taken the center stage due to the increasing number of annual app downloads. However, only a great idea is not enough to reach a wide audience. Such ideas come to reality through development. And what should you do if you don't have a team of mobile app developers and designers on your back?
You need to choose the right mobile app development company that will make your digital dreams come true. Honestly speaking, this isn't something to do in a minute. You should think twice, analyze various companies from different perspectives to select the special one that stands out in the forest of an increasing number of mobile development companies.
Choosing The Best Mobile App Development Company
Mobile application development is one of the fast-growing industries in technology. You have to implement a comparative analysis of countless companies to select the best possible option. In this article, you'll find some guidelines on what points you should consider while making the right decision about the best mobile development company. Being in the sphere for a long time, I'm going to share some tips that will lead you on your way. So, let's go through some points you need to take into consideration.
№1 The Company Culture
I put the company culture in the first place because, as for me, this is the most important point to deal with. If you don't like the specific culture, working style, approach to the clients and responsibility the company takes towards any project, then it's worthless even to think about effective cooperation.
First of all, a good mobile application development company is a consulting company ready to listen to your needs and to collect information both related to your industry and business. Only having a clear understanding of your scope, they can offer to build a mobile app that truly works for your company.
Note that the company culture refers to the working style. The company you choose may be originally from a different culture, yet you may easily come to a consensus and make a partnership, as you have a similar approach to the working culture.
It may be difficult for you to immediately shape a clear opinion about the company. However, you may identify their approach while contacting them for further information.
№2 Previous Experience
Choose an experienced company that has a rich portfolio where you may get familiar with its product scope, so that you can decide on a firm with a proven record in the industry. It's great when the company you choose has experience relevant to your business sphere.
Mobile app development is a complex process that requires expertise, a deep understanding of the intended audience and creativity, and these skills are also acquired with experience. The companies with proven related experience better understand your business needs and have higher chances to offer effective solutions. For example, if you target Android users, you should choose a company that has experience in developing functional and user-friendly Android applications that lead the competition.
Before you reach out to the mobile app developers, you need to have an exact idea about your application requirements. Yet an experienced company may provide you with some essential points you haven't pay attention to. As the mobile industry is changing rapidly, you don't want to sign up for traditional ways of mobile application development. You require a proactive agency that tends to learn more and innovate if a need arises.
№3 Clients' Reviews
Review the past client referrals, to make sure that the agency you consider has verified 4.5-5-star reviews for projects, especially like yours. You should avoid working with companies that have even a few bad reviews. There are several platforms where you may find mobile development companies and also reviews of their clients. One of the most reliables is clutch.co: by the way, check out the profile of Cypress on the clutch. Other similar sources are Good firms, Business of Apps, Extract, etc.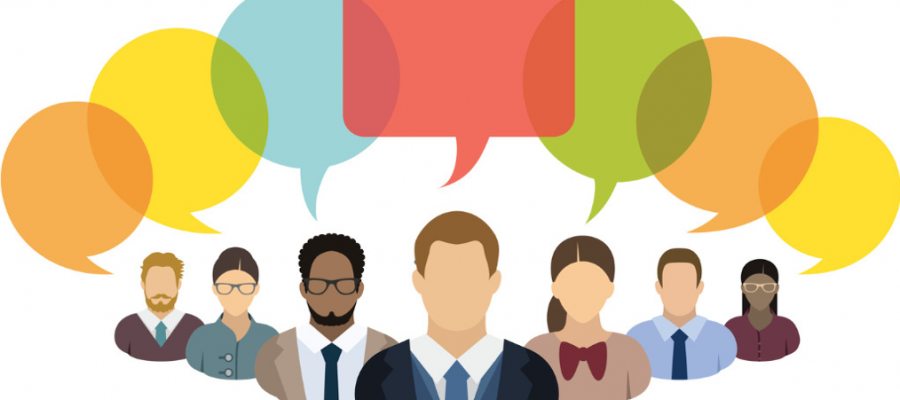 You may also ask the company to provide some clients' contact information so that you may get some real-time feedback from existing clients. If it's possible to talk to clients that the company has dealt with or is dealing with, then it is a sign of transparency and legitimacy.
Another important point is who the clients are. If the agency is trusted by organizations that have a high reputation, then it's a great advantage to highlight.
№4 In-time Delivery
In-time delivery is one of the must-follow rules on app creation. The time your product is launched to the market should fit the target market needs. Otherwise, your application may miss its chance to achieve success.
This is the reason that time management is a crucial factor in the app development lifecycle, yet, it differs from company to company. You should focus on companies that have an effective timeline for the overall working process. Some companies follow 3 rules:
Planning - As it's said the time spent on planning tasks prevents more work later.
Avoid Distractions - Distractions are the major time killers that make people ineffective.
Discipline - Control your time and learn when to work and when to have a rest.
In order to manage time and make the working process more effective, some companies work with the stakeholders. It means that the clients have access to the project development process. They may follow the creation process of their application. This is an effective approach to the working process as the customer may announce any misunderstanding or error while on the process and prevent disappointment for the final product. Making a necessary change to a project at the right time can save resources and, ultimately, help deliver a successful project on time.
Ask the company about the application development time. Find an agency that will be able to provide the best possible solution for your deadline to go into the app stores. Choose an honest team of hardworking developers who don't waste your time and money, but work productively to meet the deadlines.
№5 Affordable Development Cost
While choosing an enterprise, you need to keep in mind your budget. You need to be sure that their estimated cost is suitable for the budget you define in advance. The application cost may greatly range. It depends on the project, the type of technology needed and also the client budget. Make sure that the app development agency is there to help you make the most of your idea and deliver the best possible app for your budget.
Ask companies to provide you with a detailed price offer where you may find not only the price of the total application but also how the companies estimate separate features the application offers. Before picking the affordable firm, compare both the prices and the features various firms offer for the same app. Keep in mind that you may miss out on several characteristics of the app you don't need, to fit the cost to your budget. Choose the company that is able to develop a high-quality app at a reasonable price.
№6 Technical Support And Maintenance
Support and maintenance services are key to any mobile app's long-term success. It is common for the app to have some issues after it is live on the Google Play or App Store. When users discover a bug in your app and report it in the store, the development team should fix it in order to save your brand's image in the market and deliver a hassle-free experience to your customers. So, you need long-term assistance from your mobile app development company.
As for support and maintenance, again companies have different approaches. Some of them provide, others not. Yet, you should choose one that offers. Once your product is developed and live in the application stores, you are provided with long-time maintenance and tech support. The company keeps working on new features of your software, handle your questions and emerging issues as well as develop and implement improvements.
Check whether the firm provides technical maintenance and support after developing the app. Choose one that will relaunch the upgraded version of the app and offer maintenance.
To Sum Up
Having considered all the above-mentioned tips, you have great potential to notice a worthy app development company among the countless number. If you compare these essential points for different companies, you'll be able to distinguish the real value that will guarantee your digital success.
If you are currently in search of an experienced mobile development firm, share your application ideas filling the contact form below. We're always happy to hear from you, and, surely, we'll find the best possible solution for you.